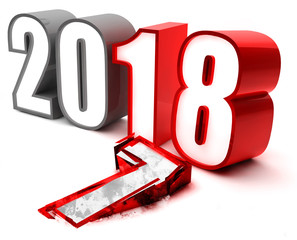 As a Polar Shredding customer you are a big step ahead of many: you have taken on digital transformation and paper files are quickly becoming a thing of the distant past.
But digitization offers many more advantages that you should not miss. It's important to use the momentum to build your competitive edge.
Don't rest on being paperless, but take on the next step: process automation. And with our document management offerings, you have the right tools to gain that competitive advantage over your competition!
To help you with this process, here's what's trending for 2018:
So What's Trending for 2018?
General Data Protection Regulation (GDPR). Regardless of your location, all companies with European customers will need to be prepared for this directive by 5/25/2018. The GDPR will create an explicit obligation for both data controllers and processors to demonstrate compliance. The potential penalties for non-compliance are significant (organizations found to be in breach of GDPR may be fined up to 4% of annual revenues or 20 million Euro, whichever is the greater).
The Cloud.  If it hasn't happened yet, the Cloud will move to center stage in enterprise IT strategies in 2018. By moving to cloud-based solutions, organizations can now transform their processes to what their business really needs. The result is not just efficiency—it's daily productivity, employee efficiency, and operational agility.
Mobile. Your organization needs to operate beyond the traditional office.  Your users can stay connected to all sources at all times via flexible cloud-centric systems.  This approach, enables employees to be results-driven rather than attendance-driven.  A modern information and process infrastructure is critical to making it all work.
We are looking forward to introducing the next generation of document services to you in 2018.
And of course we will continue to provide you with a lot of information that will help you on the path to digital transformation. We'll do everything we can to ensure that 2018 will be an especially successful year for you.